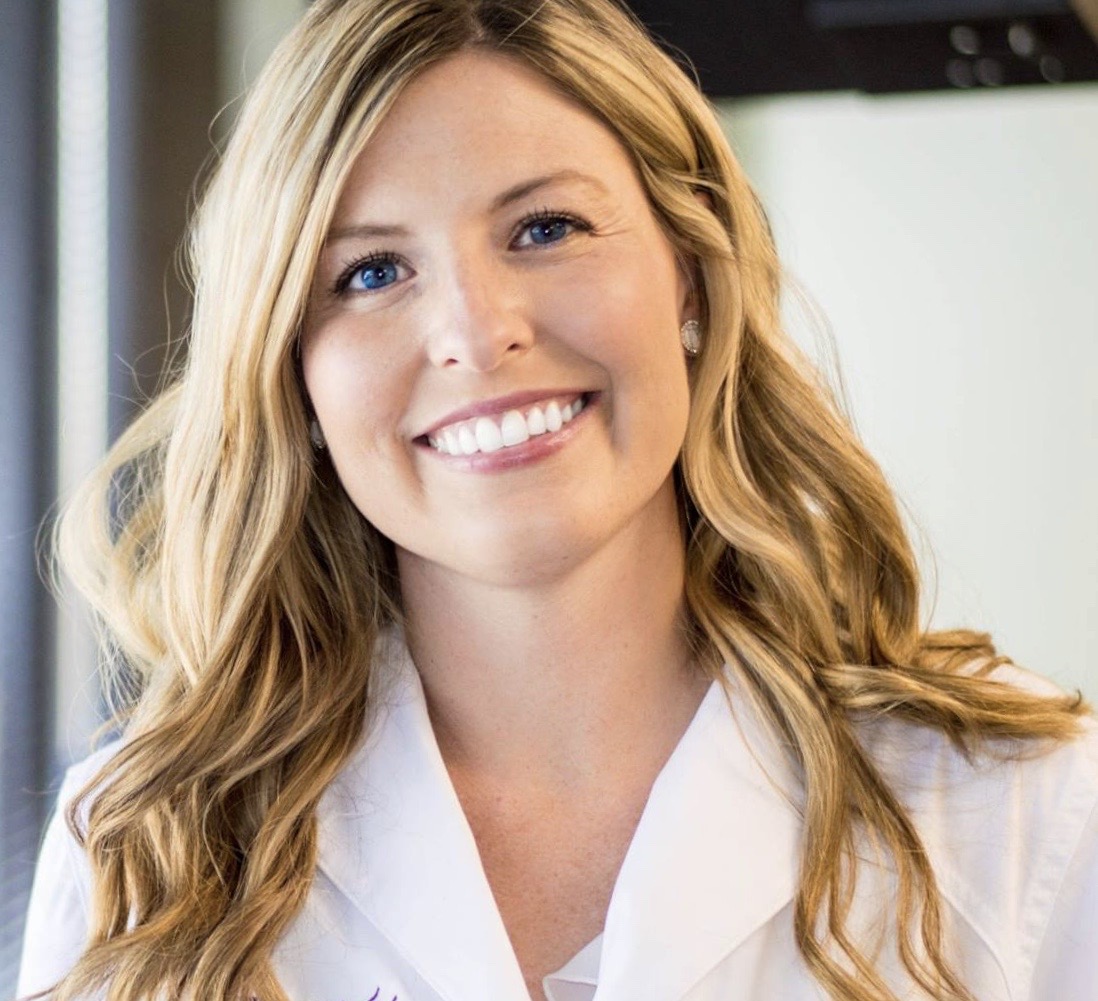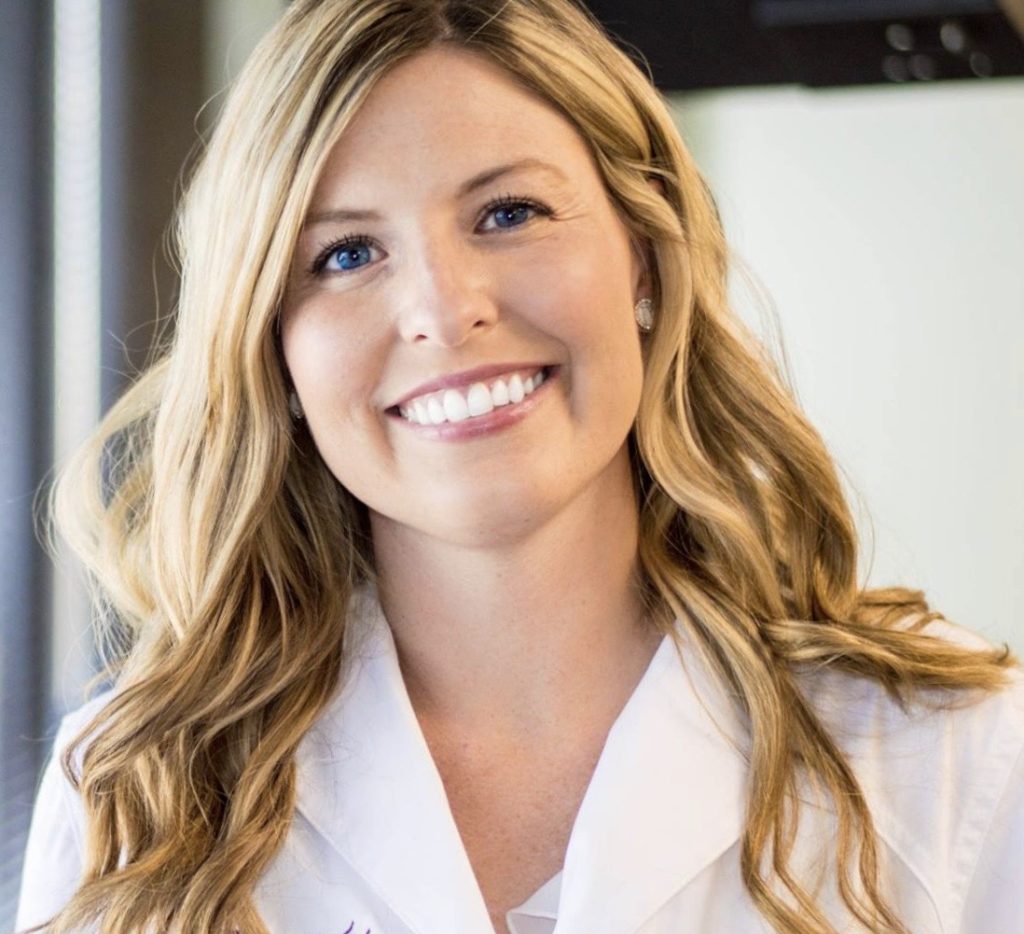 Just A Small-Town Girl
As one of the newest members to our staff, Angel Hale, DDS is a welcome addition to our offices here at Overland Park Dentistry! With her passion for dentistry and dedication to helping others, there is little wonder as to why Dr. Hale has quickly developed a strong following amongst our loyal patients. However, while Dr. Hale might be a fresh face to the patients of Overland Park Dentistry, she is anything but a stranger to our offices!
For Angel Hale, her connection to Overland Park Dentistry can be traced back to Sedalia Missouri, as she is the daughter of none other than Serenna Thornton, one of our most well respected and longest-tenured employees. Growing up around professional dentistry, young Angel was greatly inspired by Sedalia-based periodontist and close family friend Dr. John W. Love, who at the age of nine sparked a desire in her to one day become a dentist herself. Throughout her youth Angel kept in touch with Dr. Love, often assisting him with various tasks at his office.
"As a kid I was always eager to help out Dr. Love," she laughed, "When I got older I would sometimes try to come up with excuses to go help him instead of going to class!" Thanks to Dr. Love's encouragement, and her mother's longstanding relationship with Overland Park Dentistry, Angel made the decision to pursue her dream!
Movin On Up!
Upon graduating from High School, Dr. Hale attended University of Central Missouri, where she received her Bachelor of Science degree, before going on to complete her Doctor of Dental Surgery degree at the University of Missouri-Kansas City's School of Dentistry in 2013. While extremely proud to have finally realized her life-long dream, and excited to be working in the Kansas City metropolitan area, Dr. Hale soon found herself feeling a bit homesick. However, with her career aspirations bringing her ever closer to the Overland Park area, Dr. Hale was struck by how much the city reminded her of her hometown of Sedalia.
"Overland Park is like Sedalia in so many ways," says Dr. Hale, "Everyone seems to know each other and there is just such a homey feel to it." Obviously with her mother Serenna still a loyal employee of Dr. Kimes, it seemed only natural to Dr. Hale, that she should find her rightful place alongside her mother and Dr. Kimes at Overland Park Dentistry.
Angel Hale, DDS – Joining the Team
Officially joining the staff in 2017, Angel Hale, DDS relocated to Overland Park and eagerly dove into her new position on the team!
"Teamwork is everything at Overland Park Dentistry, everyone helps out to make sure the patient has the best experience possible." Indeed, Dr. Hale's energy and enthusiasm instantly made her a perfect fit with the team at Overland Park Dentistry, thus earning her respect and admiration of her colleagues. Even so, what has stood out more than anything is Dr. Hale's undeniable devotion to helping patients.
"Taking care of people is without doubt, the best part of dentistry!" she exclaimed, "helping patients get out of pain but also educating them as well, because there are many misconceptions about the procedures that dentists perform, I like to put those myths to bed whenever I get the chance." Because of this, Dr. Hale says she considers root canals to be one of the most rewarding treatments that she is able to perform for patients.
"Despite popular belief, root canals are actually meant to alleviate pain, not cause it," she says. "I think it's very very important to make sure all patients understand that."
Here to Make You Smile!
Now residing in her new home of Overland Park along with husband Steven Hale and newborn son, Mavrick, Dr. Angel Hale brings her passion and expertise to the patients of Overland Park Dentistry with the goal of making them smile! If you or someone you know need quality treatment from a world-class dental staff, then please come visit Dr. Hale and the rest of our staff here at Overland Park Dentistry.
Until next time … keep smiling!
Local dentists, Charles R. Kimes, DDS, Angel Hale, DDS and the team at Overland Park Dentistry look forward to having the opportunity to care for you and your family with preventative, restorative or cosmetic dentistry. To schedule your dental appointment with your Overland Park Dentist, contact us at our south Overland Park office at (913) 647-8700 or our north Overland Park office at (913) 341-2380.