Dr. Charles R. Kimes and Associates are committed to providing the highest quality dental care using the latest technology. When you come to one of our Overland Park Dentistry locations, you will find our office relaxing and our expert team warm and friendly. We treat our patients like family.
With a soothing chair-side manner, the team members at Dr. Kimes and Associates will take the time to answer any questions you have. We offer the most modern, natural-looking options available, from teeth whitening to porcelain veneers and dental implants. Whether you seek a smile make over or would like to schedule exams and cleanings for your whole family, we can help!
Meet Charles R. Kimes, D.D.S.
Born and raised in the Kansas City area, Dr. Charles R. Kimes earned his B.S. in 1979 at the University of Missouri at Kansas City. After receiving his undergraduate degree, Dr. Kimes attended dental school and received the "Jim Carter Award" for distinguished service in the Psi Omega National Dental fraternity in 1982. In 1983, he earned a special achievement award from the UMKC Dental Alumni Association in recognition of significant contribution to the dental education program. Dr. Kimes received his D.D.S. in 1984 from the UMKC School of Dentistry.
The true Overland Park Dentist, Dr. Kimes, began his private dental practice in the Downtown Overland Park area and opened a satellite office in Sedalia, MO in 1985. In 2004, Dr. Kimes opened a south Overland Park location and continues to work with his patients at all three practices every week.
Dr. Kimes is licensed in the states of Kansas and Missouri. Currently, he resides in Overland Park with his wife (Tami), son (Kevin) and daughter (Jaclyn).
Memberships:
American Dental Association (ADA) | Kansas Dental Association (KDA) | Fifth District DentalSociety | Greater Kansas City Dental Society (GKCDS) | American Academy of Cosmetic Dentistry (AACD) | Affiliated and on staff with Shawnee Mission Medical Center for 25 years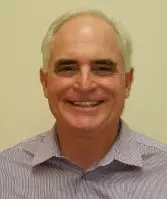 Ken Nelkin, D.D.S.
I was born and raised in the Overland Park area. Growing up I attended Shawnee Mission South High School. After graduating from Kansas State University I attended UMKC Dental School. I then began my private practice in Overland Park where I was blessed to serve my patients for over thirty years.
After selling my practice I was fortunate enough to join Overland Park Dentistry, as I have known Dr. Kimes for many years. We both attended the same dental school and are colleagues in the local Kansas Dental Association's Fifth District.
Even though I now only practice part-time, I still feel I have a lot to offer my patients. I receive a tremendous amount of joy and fulfillment in treating and serving them.
My hobbies have changed over the years, but I have always been an avid golfer and local sports fan. I also get a lot of enjoyment working with some of the local charities. But my true hobby and love is finding as much time as I can to be with my wife, Teresa, and I's four granddaughters, and counting!
I am excited to be part of The Team at Overland Park Dentistry and look forward to meeting you!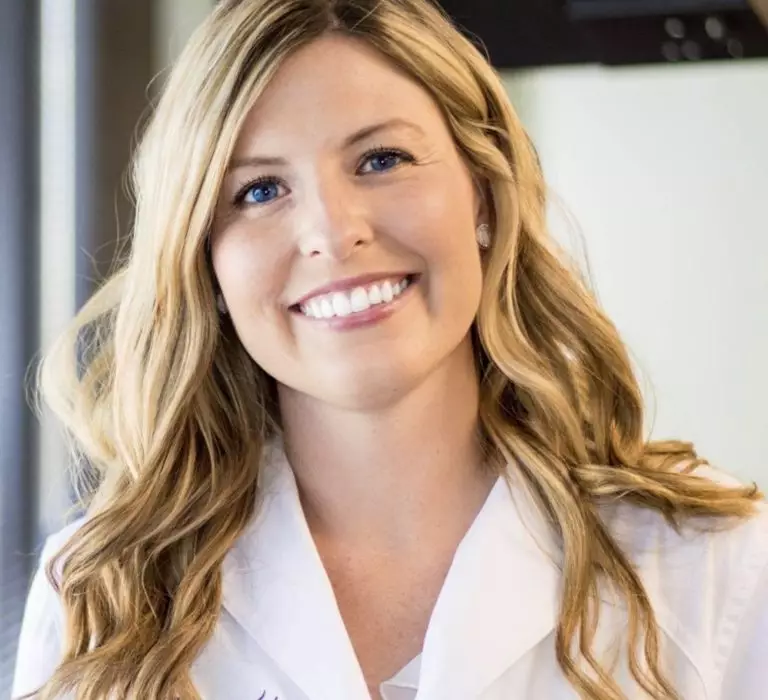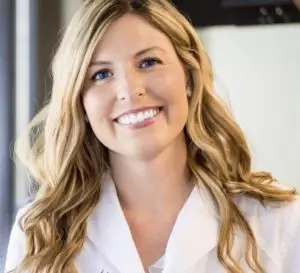 Angel Hale, D.D.S.
Angel Hale, DDS moved to Kansas City, Missouri from Sedalia, Missouri in 2013.
Dr. Hale studied Biology and earned her Bachelor of Science from University of Central Missouri before attending University of Missouri-Kansas City School of Dentistry, where she graduated with her Doctor of Dental Surgery degree.
She knew at the age of nine years old that she wanted to become a dentist after a local periodontist, who was a dear family friend, instilled the passion of dentistry.
Dr. Hale is new to Overland Park but not new to the office.  She has worked for Dr. Charles Kimes for the last two years in Sedalia, MO.  Her mother, Serenna Thornton, has worked for Dr. Kimes in the Sedalia office since Dr. Hale was in elementary school.
Dr. Hale just recently married her high school sweetheart, Steven Hale, of 16 years.  They bought a house in Overland Park and they love the city already!
She enjoys spending time with her family and friends in her down time.  When she is not in the office, she is busy crafting with her mom, doing yoga, reading, or spending time with her husband and two dogs, Penny and Daisy.
She has a passion for helping others. She has volunteered for several dental outreach programs, helped with gathering supplies for the homeless, volunteering as a Big Sister in the Big Brothers and Big Sisters program, and many other opportunities.
Dr. Hale is a member of the American Dental Association, the Missouri Dental Association, and Kansas Dental Association.
She is looking forward to providing great dental care at Overland Park Dentistry alongside Dr. Kimes.
Learn More about Dr. Hale HERE.