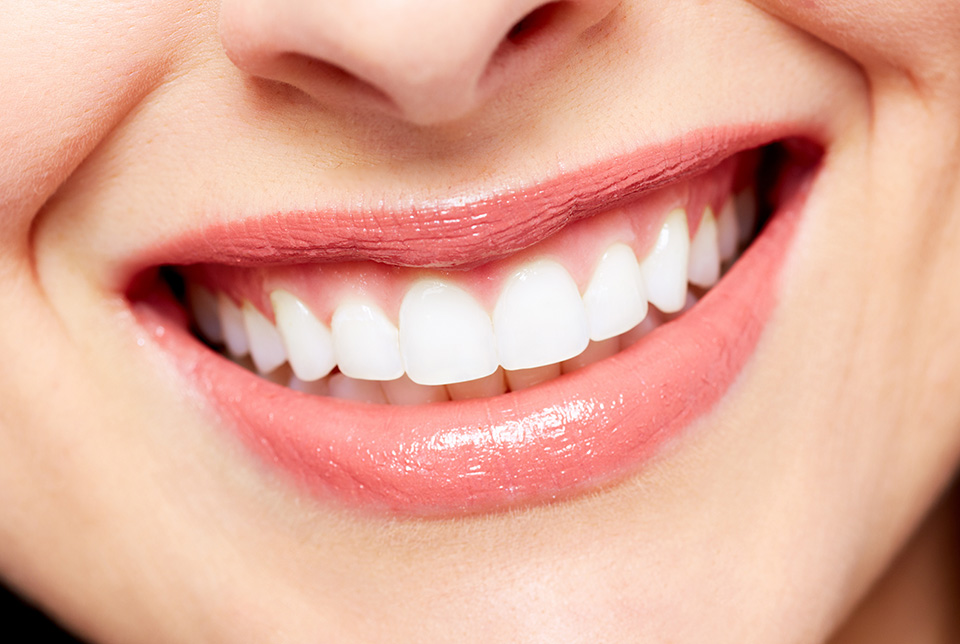 The Little Things
As busy people and productive members of society, most of us have a daily routine that we follow to keep our lives on track. While we often do these things without thinking, its important to do them correctly and not completely overlook them as so called "little things". Sometimes they're much more important then they seem.
Like many people, it's probably somewhere between a morning shower and hustling off to work that you took the time to brush your teeth, or did you? Much like other seemingly small aspects of our daily routine, we may find ourselves brushing our teeth without giving it much consideration; however, its it important to remember oral hygiene is much more important than it may appear.
Oral Hygiene: More Important than it Appears
So maybe you were running late and forgot to brush your teeth, or maybe you did remember to brush but you didn't take the time to make sure you were getting all your teeth.
Oral Hygiene is No Big Deal… Right?!?!
Wrong!!!
Oral hygiene is very important, and while your smile may be able to withstand a minor oversight or two, it's a slippery slope. As it can be extremely easy to get into the habit of providing your teeth with inadequate care and setting yourself up for inevitable oral health issues.
Sadly, this has been the case for many people in the past, as progressive diseases such as tooth decay and gum disease typically manifest slowly over several years, and rarely display any obvious symptoms until their latter stages.
Unfortunately, if such conditions have progressed to an advanced stage, the damage at that point may be irreversible and could in fact, stir up a hornet's nest of additional health problems as well! Whether it be gum disease, tooth decay, or other related complications, the consequences of improper or inadequate oral hygiene are never pretty!
Poor Dental Hygiene: The Consequences
Tooth Decay
As you may already know, tooth decay is a condition in which harmful acidic particles build up in a person's mouth over a prolonged period, slowly eroding the tooth's protective outer layer and rendering it vulnerable to outside agents. Unprotected, bacteria descend upon the tooth causing it to rapidly decay. Once a tooth has fallen into a state of decay, you are likely to experience increased tooth sensitivity, as well as the appearance of cavities and eventual breakage.
Related Article: Tooth Decay: A Sticky, Sweet Dilemma
Gum Disease
Although gum disease is a relatively familiar term to many people, the condition is often misunderstood and simply written off as little more than a minor nuisance. However, the truth is that gum disease is an infection of the gum tissue caused by excess plaque/bacteria build up around the teeth and gumline. When the gum tissue has become infected, inflammation of tissue surrounding the teeth will occur. Your gums may bleed while eating or brushing, this is often a tell-tale sign of gingivitis, or an early stage of gum disease.
Once gingivitis has been detected, we highly recommend that you visit your dentist (if you haven't already) and begin taking a proactive role in treating the condition before it can spread any further. If the infection is allowed to progress further, it will continue to spread throughout the mouth, eventually affecting the teeth and jawbone. This is what's known as periodontitis or periodontal disease, which is a later stage of gum disease, and unquestionably when the disease is at its worst.
Periodontal disease causes irreversible damage to the mouth and may destroy the entire jaw of its host if severe enough. Perhaps most troubling of all is periodontal disease's uncanny tendency to spread to other regions of the body or interact with other preexisting conditions, which could pose serious problems!
Related Article: Dental Health Awareness: Gum Disease and Heart Disease
Complications
While tooth decay and gum disease may not sound all that scary at first, the complications of either condition can truly be a nightmare! As alluded to earlier, if the bacteria produced by either condition enters the bloodstream it may likely travel to other areas of the body, spreading and worsening the infection.
If the infectious bacteria reach the heart of its host, it will inflame the heart's vessels, resulting in the formation of numerous blood clots. These blood clots will slowly begin to cut off the flow of blood, thereby choking the heart and forcing it to pump faster while producing less and less efficiently.
As a result of this, individuals suffering from severe tooth decay or periodontal disease, (or both) have a three times higher likelihood of suffering a heart attack, stroke, or other cardiovascular-based complications. Additionally, tooth decay and more particularly gum disease, can also lead to the worsening of other chronic illnesses such as diabetes, or various types of cancer, which is likely to have serious if not fatal results.
Prevention: The Daily Dentist
When it comes to issues such as tooth decay and gum disease, prevention is always the best route, therefore Dr. Kimes and his staff at Overland Park Dentistry are more than happy to provide you with the best guidance and treatment to address all your oral hygienic concerns or needs.
However, despite the various quality services that are available, it's important to remember that the determining factor between good oral health and poor oral health always comes back basic oral hygiene. By taking the time to make sure you are correctly brushing, flossing, and caring for your teeth on a daily basis you are taking a crucial step in preventing such oral health issues before they occur.
Remember consistency is key! By taking a few extra minutes each day to ensure you're practicing proper oral hygiene and incorporating this into your daily routine until it becomes a habit, in sense you are acting as your own daily dentist! However, while daily hygienic consistency is in your hands, you should still make a point to schedule a routine dental checkup twice a year to make sure that your hygiene efforts are paying off and your teeth are strong and healthy.
Related Article: Schedule Your Summer Dental Appointment
Remember, although taking a few minutes each day to correctly care for your teeth may just seem like a little thing, sometimes the little things can make a very big difference!

Local dentist, Dr. Charles R. Kimes, DDS, and his expert team at Overland Park Dentistry look forward to having the opportunity to care for you and your family with any preventative, restorative or cosmetic needs you or your family may have. To schedule your dental appointment with your Overland Park Dentist, contact us at our south Overland Park office at (913) 647-8700 or our north Overland Park office at (913) 341-2380.