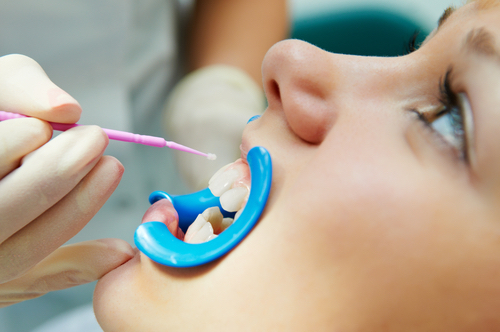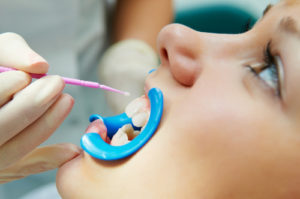 Preventative Dentistry is crucial for keeping your teeth in tip-top shape for a lifetime. There are many treatments that fall under the heading of Preventative Dentistry, including regular cleanings, fluoride treatments, and oral cancer screenings, to name a few. The perfect combination of treatments is different for everyone, but one thing that almost every patient can benefit from is dental sealants. Here is some helpful information about dental sealants from the team at Overland Park Dental:
Dental Sealants Prevent Cavities
Sealants are made of a plastic material that is brushed onto the teeth (particularly the chewing surfaces of the back teeth) that hardens and acts as a barrier to shield teeth from plaque and acid. Dental sealants are especially helpful for protecting the hard-to-reach places that regular brushing and flossing may not clean thoroughly.
Related Read: New Technology Makes Dental X-Rays Clearer, More Detailed and More Complete
Sealants Work for Kids and Adults
Sealants work for all ages. While sealants are especially helpful for children and teens to prevent early tooth decay, they are also a great option for adults. Cavity prevention is good for everybody!
Related Read: 3 Great Paths to Movie-Star White Teeth
Sealants Last a Long Time
Because dental sealants are formulated to be used on the parts of teeth that are primarily used for chewing, the material they are made of is extremely strong. They are durable and long-lasting. In most cases, the sealants that your dentist applies will last for years before needing to be replaced. As with all dental work, the dentist will check the sealants for any cracks at your regular checkups and replace them as needed.
If you would like to keep your teeth healthy for many years to come, be sure to take good care of them with preventative dentistry and regular cleanings.
To schedule an appointment or find out more about our preventative dentistry options, give us a call at our South Overland Park office at (913) 647-8700 or our North Overland Park office at (913) 341-2380. We will be pleased to help you with your dentistry needs!