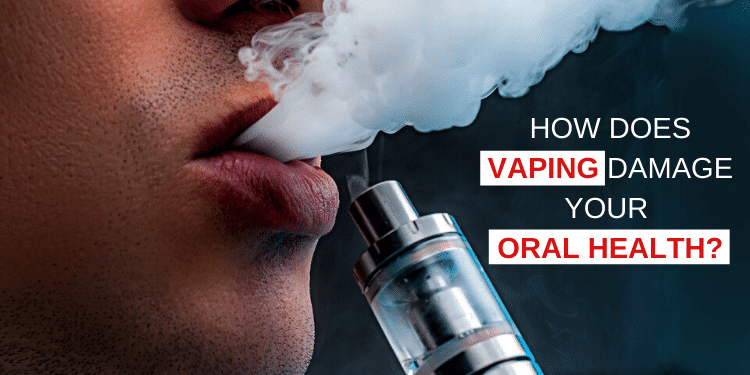 A Cause for Concern
As businesses began to reopen and people everywhere began to regain a sense of normality, continued concerns surrounding Covid-19 have forced our Nation to reassess our stance on our health and the various health concerns that we as a society face.
For decades, one of the biggest health issues amongst people in both the U.S. and abroad has been smoking. Over the years, the dangers of tobacco smoking have been widely publicized and scrutinized amongst various media outlets, and although tobacco smoking (particularly cigarette smoking) has declined in recent years, it still remains a persistent issue. However, coinciding with the decline of tobacco users in the world today, a new trend as emerged under the guise as a safe alternative to tobacco smoking.
While this new trend known as vaping may in fact be a healthier alternative to smoking, that certainly does not mean there is not a plethora of negative health consequences that vaping itself can cause. At Overland Park Dentistry, we have unfortunately seen firsthand how vaping can affect a smile and trust us, it isn't pretty! Therefore, in addition to giving you the scoop on some of the effects vaping has on oral health, we will also provide some helpful tips and insight into how you may possibly go about quitting this habit, in order to keep yourself healthy and smiling!
Related Article: A New Trend: The Dangers of Vaping
Vaping: The Ugly Truth!
Whether it be a quick search via Google or a simple chit-chat with Dr. Kimes or any of his staff at Overland Park Dentistry, the unfortunate truth is that vaping can cause a great deal of harm to one's oral health over time.
Much like smoking, vaping allows its user to receive a nicotine kick by ingesting smokeless vapor, using a vapor-generating electronic cigarette (typically known as e-cigs or vape pens). While the significant amount of nicotine present in vapor products allow them to act as a substitute for cigarette smoke, the excess nicotine also exponentially increases the risk of developing gum disease. So, we truly believe that vaping causes gum disease among other dental and oral concerns.
Gum diseases such as gingivitis and periodontitis, are an infection of the gum tissue which if left untreated, can spread rapidly throughout the mouth causing irreversible damage to the teeth, gums, and jawbone. Additionally, periodontitis (which is the more severe type of gum disease) also has an alarming tendency to interact with other preexisting health issues or even spread to other regions of the body, thus becoming a potentially fatal issue!
Related Articles:
While some advocates for vaping are quick to point out that periodontitis AKA severe gum disease is a progressive illness in which time is required for the disease to spread. It is important to realize that the nicotine from vaping also causes portions of the gums to slowly die off, making it increasingly difficult for your dentist to detect the infection, thereby allowing the infection continued time to progress and worsen. Once again, this gives us cause to believe that vaping causes gum disease — sooner or later, it's going to be a dangerous problem.
How Can I Quit Vaping?
If you have ever been (or previously been) a smoker, you will certainly understand how tough it can be to quit. Much like smoking, vaping can be a tough habit to break and may require a certain degree of soul searching and support. Although quitting isn't an exact science, there are a number of methods and strategies that you may employ to aid you in this endeavor!
The information below includes some are some useful tips and things to consider when undertaking the quitting process.
Find your motivation: First thing first, it's important to ask yourself: Why do you genuinely want to quit? Sure, this may seem silly or unnecessary at first, but by finding and firmly establishing a concise motive for quitting, you will be able to take a more structured and direct approach to accomplishing this, with a clear goal in mind.
Consider the timing: As with anything, another key factor to consider is timing. Whether you are attempting to quit cold turkey (often the most effective way) or gradually reduce the habit until it is no more, eliminating vaping from your daily routine is likely to cause a certain degree of stress. However, if this were to coincide with another potentially stressful life event, (changing careers, buying a new house, family/marital issues, etc) the excess stress may hinder your success or cause you to fall back into your vaping habit. While certainly life can be unpredictable at times, try to shoot for a time in which outside stress and interference will be relatively minimal, thus allowing you to focus on the task at hand.
Have a positive support group: We all need help sometimes and having other people to both encourage and hold you accountable can have a huge impact on your ability to give up vaping once and for all. By surrounding yourself with group of friends or loved ones who will support your decision to quit and provide you with a safe and positive environment, you will have taken a crucial step in the right direction.
Identify triggers: What sort of things make you want to vape? Could it be stress or boredom? Or perhaps it's simply the crowd you hang out with? Whether they be physical, social, or emotional, learning to recognize what triggers the urge to vape is essential in providing you with the necessary means to alter this behavior.
Make a game plan: In going along with the previous step, once you have identified what triggers you to vape, you can then begin to develop a strategy to manage or avoid these triggers. One of the most effective strategies that has helped many people in the past is to find a replacement activity for vaping. Do you have a particular hobby that you rarely find time to do? Perhaps this could be the opportune time to rekindle your interest in said hobby or to even pursue a new one.
Use resources: In a time where there are a number of tools available to you, it would be wise to take advantage of them. Known as nicotine replacement therapy, nicotine patches, gums, and other nicotine substitutes can play a major part in slowly diminishing the powerful dependence on nicotine caused by vaping.
Safer Does NOT Mean Safe
While indeed vaping has helped dissipate the amount of tobacco users across the globe, while providing a safer alternative to smoking, safer still does not mean safe! Remember, how we've mentioned that vaping causes gum disease? If you continue to vape, you will run the risk of damaging your smile, as well as developing additional (or even unknown) health complications later on.
If you are a former smoker, it is certainly understandable if you have taken up vaping as a substitute for smoking. Although we highly encourage you to please consider taking the necessary steps to put the habit behind you, as vaping is not the harmless alternative that many believe it to be. However, if you have never been a smoker but are interested in vaping, please do not start! Remember, in addition to harming your oral health, vaping is also very addictive, and once you get hooked it can be extremely hard to quit.
Overland Park Dentistry Can Help
If you have any additional questions about vaping, or would like to schedule an appointment, please contact our offices at Overland Park Dentistry and until next time, Keep on smiling!
Local dentist, Dr. Charles R. Kimes, DDS, and his team at Overland Park Dentistry look forward to having the opportunity to care for you and your family with preventative, restorative or cosmetic dentistry. To schedule your dental appointment with your Overland Park Dentist, contact us at our south Overland Park office at (913) 647-8700 or our north Overland Park office at (913) 341-2380.