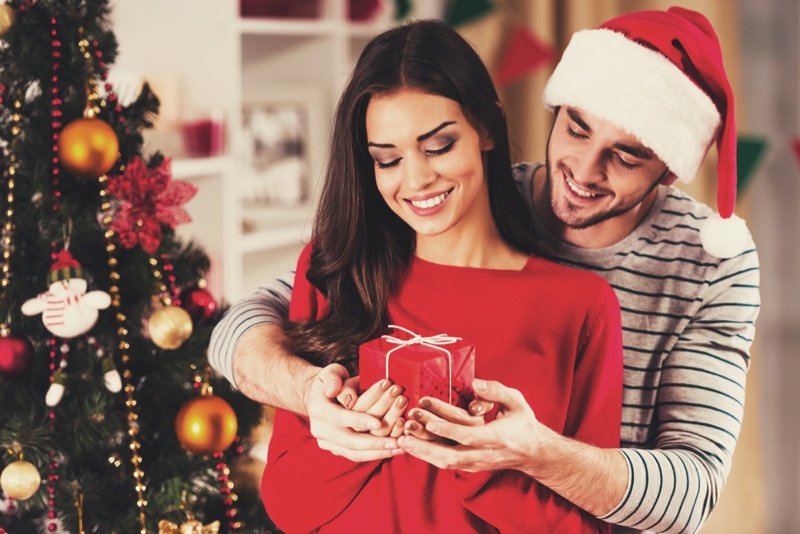 The Holidays are here at last, and while the weather outside may be cold, with the warm embrace of loved ones all around you, and that warm wave of nostalgia washing over you, it's hard not to smile during the holiday season! However, if you are self-conscious of your smile or even consider it a source of embarrassment, then the prospect of such a scenario may cause a certain degree of anxiety this time of year.
Fortunately, at Overland Park Dentistry, Dr. Kimes and his team of experts are more than happy to help you in this predicament, by providing you with all the state-of-the-art cosmetic dentistry choices for treatments and technology needed to keep you smiling brightly this holiday season!
Cosmetic Dentistry Choices: 'Tis The Season for Four Fabulous Options
Since the dawn of the 21st Century, cosmetic dentistry has undergone a radical transformation, thus becoming one of the most sought-after types of treatment within the realm of professional dentistry. This recent surge in popularity is the result of numerous advancements in dental technology, ultimately making the various tried and true cosmetic choices more effective than ever before!
Teeth Whitening:
Teeth whitening treatments are simple, yet effective cosmetic dentistry choices that for many years, has been providing patients from all walks of life, with the picturesque smile of their dreams! Generally lasting little more than 30 minutes, the whitening affect is achieved by applying a bleaching agent directly to the surface of your teeth. This serves to effectively reverse the signs of aging, for a cleaner, sleeker-looking smile than previously seen.
Read more about how you can Get the Smile of Your Dreams with Teeth Whitening.
Veneers:
For the past thirty years, porcelain veneers have been utilized for realigning teeth that are crooked and repairing teeth that have sustained damage. Acting as something similar to a rain jacket, the translucent material encases your teeth, thereby protecting them from outside elements, while simultaneously concealing any gaps or abrasions.
Read more about the difference between Porcelain Veneers and the new technology of Lumineers that are offered at Overland Park Dentistry HERE. Or six reasons you may need to get Porcelain Veneers.
Dental Bonding:
Despite the recent improvements to the ever-popular porcelain veneers, in some scenarios a dental bonding procedure (or filling) is the best solution to restore a tooth. Dental bonding, is a simple procedure in which a composite resin is applied to the damaged area, essentially filling in the area that was broken away. Bonding is used primarily for minor/cosmetic corrections and is generally not recommended for repairing major damage.
Invisalign Invisible Braces:
While traditional metal braces continue to enhance the smiles of teens everywhere, a newer and much more convenient alternative has emerged under the umbrella of cosmetic dentistry choices, known as Invisalign. Invisalign aligners are transparent, thermoplastic aligners that are designed to straighten teeth and correct any jaw alignment issues or irregularities. Supremely popular amongst middle-aged to young adults, the Invisalign aligners are easily removable, require patients to make relatively few (if any) lifestyle changes, and are virtually unnoticeable.
Invisalign isn't just for adults… Brace Yourself with Invisalign TEEN! Read more about how you can Smile Bright with Invisalign Invisible Braces HERE.
Time Is of The Essence!
As we descend further into the final weeks of 2019, it's important to remember that any unused benefits that you may have from your insurance provider, will not carry over from one year to the next. Don't forget that booking a dental appointment prior to the New Year becomes increasingly more and more difficult. Therefore, if your holiday wish is to smile brightly this season then don't wait, December appointments are going fast so make yours now, and greet the holidays with a smile!
Local dentist, Dr. Charles R. Kimes, DDS, and his team at Overland Park Dentistry look forward to having the opportunity to care for you and your family with preventative, restorative or cosmetic dentistry. To schedule your dental appointment with your Overland Park Dentist, contact us at our south Overland Park office at (913) 647-8700 or our north Overland Park office at (913) 341-2380.