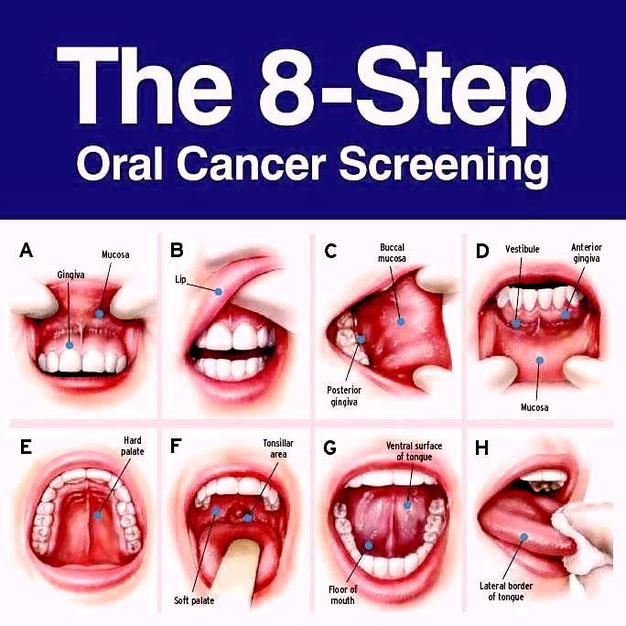 In the time of year when the cold bitterness of winter slowly begins to taper off and warm rays of sunlight slowly begin to take its place, we witness the time known as Spring. Like a Phoenix rising from the ashes of the harsh dismal winter, green sprouts of life begin to appear. As flowers begin to blossom, certainly it's a beautiful time to be alive!
Perhaps it's only fitting that in a time known for rebirth, and renewal, we take the time to reflect upon one of the most essential aspects of our lives; our health. While certainly it can be easy to take one's health for granted; however, with the innumerable health hazards that one may encounter in life, it's always in one's best interest to maintain a keen level of awareness of any serious illnesses.
Oral Cancer: A Deceptive Foe
As one of the most notorious and feared diseases among people across the globe, cancer in all its forms is a serious and potentially fatal illness that has claimed the lives of countless people in the past and continues to do so to this day. As one of the most vicious types of cancer that one can encounter, approximately 7,500 annual deaths in the U.S. alone can be attributed to oral cancer.
Often manifesting within the mouth and neck region, oral cancer is primarily caused by tobacco use, but can be further aggravated by factors such viral infections or excessive alcohol intake. Some of the early signs/symptoms of oral cancer, may include a harshness or gravelly tone to one's voice, or unusual swelling surrounding the mouth or throat. While such minor nuisances may not exactly seem to be a serious cause for alarm, they can in fact be more than they appear.
As mentioned previously, deception is a key factor in oral cancer's modus operandi, thus an individual may be suffering from early stages of oral cancer without even knowing it! Unfortunately, if the disease continues to remain undetected (as it often does) and is allowed to advanced stages, it may already be too late.
Related Article: New Year's Resolution: Stop Smoking
Oral Cancer Screenings: Dental's Best Kept Secret
Since its inception, the dental industry has developed an array of different treatments to asses a patient's oral health needs. While certan treatments such as fillings, whitenings, and more recently dental implants, have become well known among the general public essentially becoming synonymous with the dental profession. However, there's a lesser known treatment that has slowly gained recognition as one of the most significant and life-saving procedures within the industry; oral cancer screenings!
Oral cancer screenings may in fact be the dental profession's best kept secret, as most patients are unaware that they are receiving the screening even as it happens! Oral cancer screenings are a quick and painless procedure that Dr. Kimes preforms as part of your standard dental exam at Overland Park Dentistry. When you come in for your routine dental checkup, you are simultaneously receiving an accurate screening for any early signs or symptoms of oral cancer, which is something that can be a deciding factor. Identifying and treating oral cancer within its earliest stages is often the best bet in fully overcoming the disease, as the cancer is not given the time to cause damage and spread, therefore it is paramount that you let Dr. Kimes take the time to give you that crucial oral cancer screening during your next dental appointment!
Related Article: Oral Cancer Screening: Prevention Saves Lives
Oral Cancer: Join the Fight!
While much of the information provided above may not exactly present the bright and cheerful message that you may be accustomed to this time of year, please remember that the purpose of this article is to remind you that there's still time to change this! Therefore, if you do have any concerns or anxiety over your chances of developing oral cancer, taking the time to schedule a routine dental checkup/oral cancer screening, is unquestionably the right decision.
Although far too many people have been dealt the cruel hand of oral cancer in the past, and have tragically had to face the consequences, YOU have the power to change this for yourself!
So Please – don't become another statistic, let's take a stand against oral cancer together!
Local dentist, Dr. Charles R. Kimes, DDS, and his expert team at Overland Park Dentistry look forward to having the opportunity to care for you and your family with any preventative, restorative or cosmetic needs you or your family may have. To schedule your dental appointment with your Overland Park Dentist, contact us at our south Overland Park office at (913) 647-8700 or our north Overland Park office at (913) 341-2380.