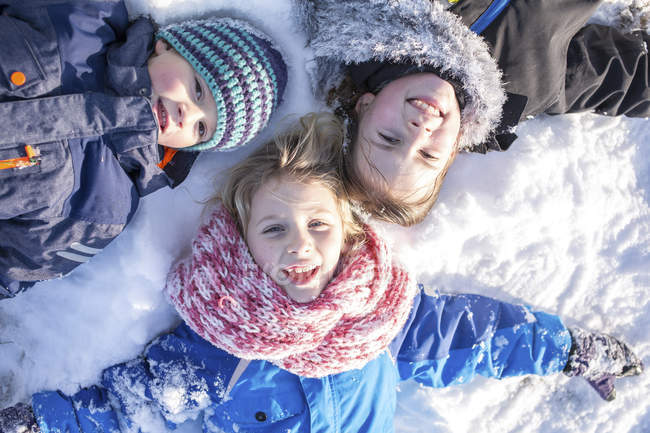 A Friendly February Reminder!
As one of the most unpredictable months out of the year, February is the time in which we find ourselves caught in a tug of war of sorts between spring and winter. Due to this, extreme contrasts in weather such as slow mellow pre-spring days to harsh snow flurries that seemingly come out of nowhere, is not an uncommon occurrence (especially in Kansas) this time of year. These deviations in weather patterns have made February somewhat unpopular among many people, and it was dubbed "The worst month of the year" by popular online news outlet, PJ Media.
While certainly the weather may leave much to be desired, back in 1949 the month of February a significant honor was bestowed upon it when it was officially designated National Children's Dental Health Month (NCDHM) by the American Dental Association. Originally starting as a small, week-long event held annually in the neighboring cities of Cleveland and Akron, Ohio, NCDHM has since grown into a month-long nationwide program dedicated to educating and raising awareness among parents and children of the importance of practicing proper daily oral hygiene.
Therefore, in honor of this growing February tradition, we would like to discuss the fundamental subject of children's dental health and hygiene as the earliest steps in a child's life are often the most important!
Children's Dental Health  
Much like any fundamental learning process, instilling a daily oral hygiene routine should be initiated as early as possible (approximately two and a half years old) as this introduces and familiarizes your child with the concept of brushing and caring for their teeth, thus solidifying its importance to them. While this surely sounds reasonable enough, the old saying; "Easier said than done" certainly rings true as teaching kids is not an exact science and finding the right approach might be tricky.
Keeping this in mind, according to many primary school administrators, young children are creatures of habit, and thereby learn most effectively when taught in repetition or in a type of pattern. Obviously, this may require a bit of creativity and certainly some old fashion "hands-on parenting" but taking the time to teach your child the fundamentals of oral hygiene is truly a fun and rewarding endeavor!
Children's Dental Health Teaching Tips:
Start with the basics:

Sure, this may seem obvious, but with particularly young children it's important to start with the most basic aspects possible. This can include showing your child how to correctly and thoroughly brush, as well as how long to brush, how to apply toothpaste to the toothbrush, and how to reach all those difficult places. Remember, flossing is important too so once they've got brushing down, flossing is a good second step.

Make it fun:

OK, here's your chance to have a little fun and be a little creative! While brushing might not always be the most exciting activity, it certainly doesn't have to be boring either, so why not make a game out of it? Perhaps it's a contest to see who can have the cleanest teeth or the whitest smile? Or maybe comparing it to giving their teeth a bath is a better way to explain it? By introducing a little creative ingenuity and throwing in some enthusiasm, you might be surprised at what can happen.

Add something special:

While we understand you might be initially reluctant to go out and buy something, remember sometimes a little added incentive can make a world of difference! Perhaps getting some new toothpaste in their favorite flavor, or letting them pick out a cool new toothbrush? While such a slight change might not seem like much to you, your kids will certainly notice the difference!

Lead by example:

Monkey see, monkey do! While it might sound silly, your kids will almost certainly mimic you at some point or another, so why not put this to good use? Let your child observe your brushing routine, by stressing the importance of proper technique and engaging in it yourself, your children will be much more likely to follow suit.

Keep it routine:

As mentioned previously, young children thrive on routine and learn best by repetition, so you've gotta stick to it! Whether you're making it a game, participating yourself, or incorporating some fun accessories, consistency is always the key, so make oral hygiene part of the daily morning and evening routine. The longer your kids continue to perform these chores regularly, the more they will begin to accept them as part of daily life.
A Little Stability This February
As illustrated by the unpredictable and somewhat hard to manage February weather; sometimes a little stability can be a good thing! While unfortunately you might not be able to anything about the weather, by taking an active role in teaching and fostering proper oral hygiene habits among your children, you are taking a crucial step in ensuring their dental health in the future.
Remember though, while NCDHM occurs once a year, it's up to you to ensure that your children maintain their routine hygiene, and of course always make sure to schedule those important routine dental checkups to prevent any unwelcome surprises! While February might not always bring the best weather, thanks to advent of NCDHM it can help shed some light on the importance of making sure your children are practicing correct dental hygiene and tackling issue of teaching them when their first learning it.
We hope the information above may provide you with some fresh information and ideas, and if you have any additional questions or concerns, your friends here at Overland Park Dentistry are more than happy to assist you in any way we can, especially with your children's dental health!
Happy February and as always; keep on smiling!
Dr. Charles R. Kimes, DDS and his expert team at Overland Park Dentistry look forward to having the opportunity to care for you and your family with any preventative, restorative or cosmetic dentistry options for you or your family may have. To schedule your dental appointment with your Overland Park Dentist, contact us at our south Overland Park office at (913) 647-8700 or our north Overland Park office at 913-341-2380.