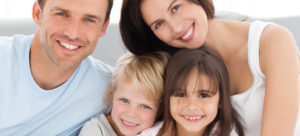 Deciding on an Overland Park family dentist may seem like a daunting task; however, there are several steps that you can take that would not only expedite the process, but maximize its effectiveness and ensure quality dental care for you and your family.
Step 1: Do your homework:
While this may seem like an obvious step, it is absolutely necessary that you actually take the time to research the local dental care providers when looking for an Overland Park family dentist. While doing your research, don't forget to ask if your dental insurance plan is accepted at their office. This is a step that often people forget to take until it's too late, which can be a problem when dental care is most needed.
Related Read: Dental Insurance / Financing
Step 2: Ask who you know:
Although word of mouth referrals are primitive by today's standards, when searching for an Overland Park family dentist, it is still wise to seek information and advice from people you know. If you have family, friends, co-workers or neighbors that live nearby, ask them who their Overland Park family dentist is and if they are satisfied with the care they receive.
Step 3: Consultation/First Appointment:
Once you have selected a few dental practitioners in your area as potential choices for an Overland Park family dentist, it is important that you schedule an appointment to meet with the dentist, prior to receiving their services. In doing so, you not only will have the opportunity to meet the dentist and their staff personally, but you will also be able to ask some of the all too important and frequently asked questions. Such as:
Upon making your selection and scheduling your first appointment with your new Overland Park family dentist, it's important that you pay attention to the performance of the dentist and their team. This will help you when evaluating the care you received afterwards; therefore, helping you decide to continue or discontinue receiving their service.
Related Read: How to Find a Great Dentist in Overland Park
What to keep in mind:
Thorough the duration of the selection process, there are a few things to keep in mind. While it is important to consider issues such as the convenience of their office location(s) and their hours of operation, perhaps the most important concern should be that of trust. In any sort of medical realm, the relationship between the doctor and their patient is a relationship based on mutual trust, and dentistry is no exception this rule.
So when choosing an Overland Park family dentist, make it your top priority that the dentist be someone who is caring and shows genuine concern for the health and well-being of your family. Once a trusting relationship with a quality dentist has been established, you and your family can enjoy dental care that is certain to keep you smiling for many years to come.
 If you'd like to schedule an initial consultation, contact us at our south Overland Park office at (913) 647-8700 or our north Overland Park office at (913) 341-2380. We look forward to having the opportunity to by your Overland Park family dentist.